The C-litter was born on February 6 - 7, 2007 between 22:30 the 6th and 05:48 the 7th.
Father
: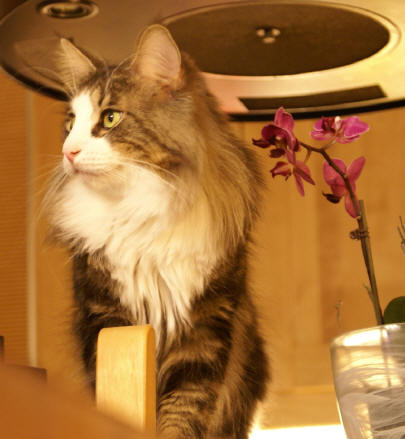 PR EC S*Ulabrands Sunnyboy
NFO ns 09 22 [NFO n 09 22]
Mother

: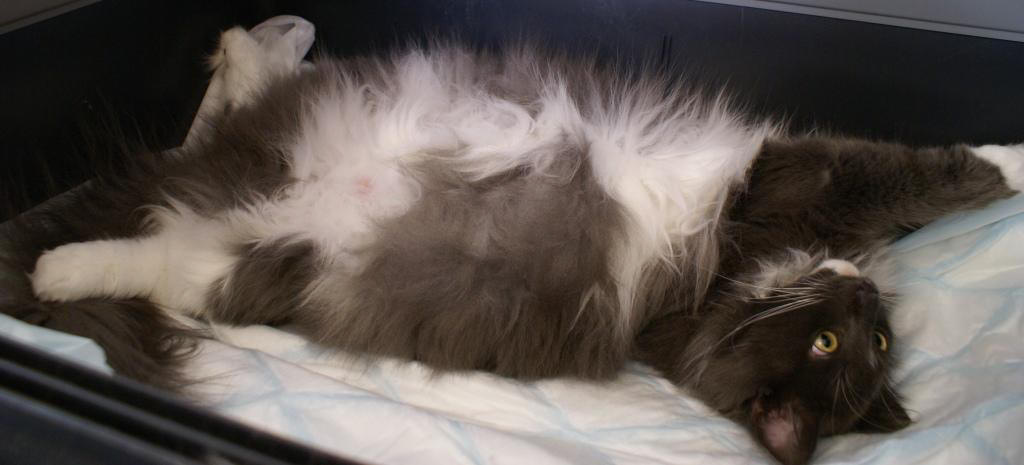 GIC S*Sjöhorvan's Cajza
NFO a 09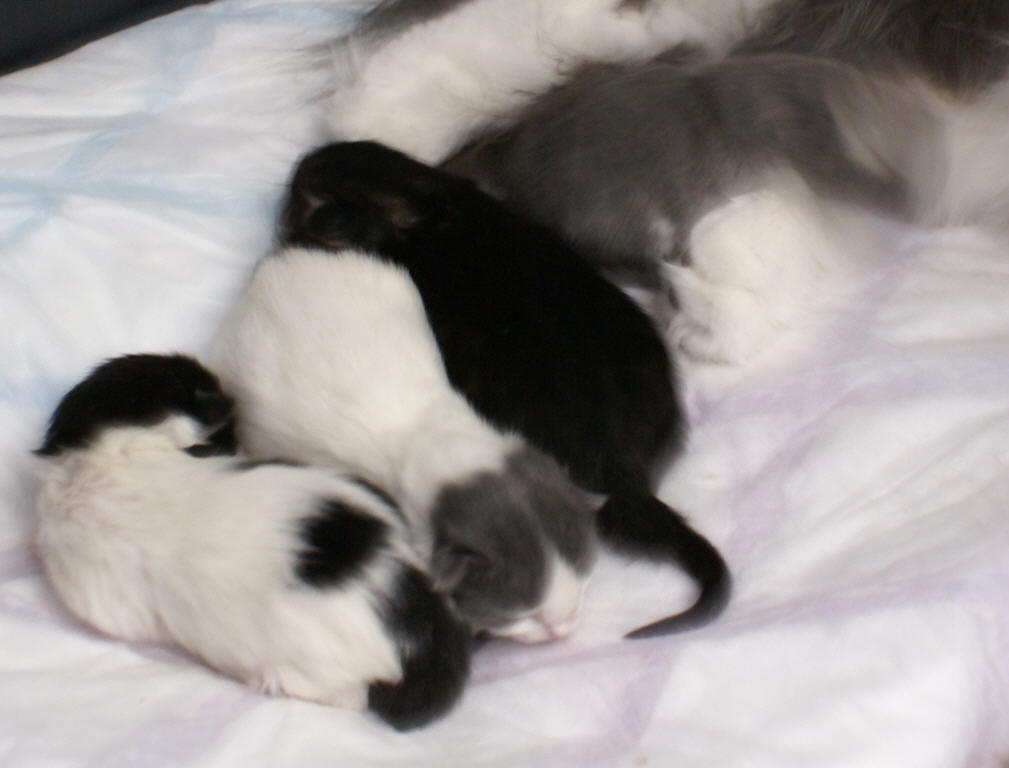 (

Click on the cats name to get to its own page.

)
Photos on more than one kitten can be found under Photos C-litter.
Colour-codes might need adjustments. All kittens can be silver/smoke as their father is genotypic silver. Time will tell their right colours.

| | |
| --- | --- |
| Status: | |
| For Sale | The cat is for sale. It is not regarded as sold, booked or someone has shown high interest. |
| Interest | Someone has shown high interest for the cat. |
| Booked | Someone has booked the cat and paid down payment. |
| Sold | The cat has moved to its new home and is fully paid. |
Pedigree for the C-litter
:
EC Ulabrands Sunnyboy,
NFO ns 09 22
[NFO n 09 22],
2004-06-21

EC Ulabrands Quintus, NFO ds 09 23, 2003-07-25
EC Ulabrands Merlot, NFO a 09 22, 2002-08-15
EC Ewkala's Emilio,
NFO n 09 22, 1998-02-16
EC Ciara av Jobu,
NFO f 09 23, 1998-05-08
Silverbells Goldie,
NFO d 23, 2002-04-15
Ulabrands Indy,
NFO d 22, 2001-06-04
IC Ulabrands Gianna,
NFO fs 09 23, 2000-06-22
Silverbells Chayenne, NFO ns 09 22, 2001-05-09
Kopparhatten's Blue Gauguin, NFO as 09 21, 1998-09-04
Howlid's Hebbe Lille,
NFO a 09 23, 1996-03-27
Alexia Vasilli Av Hulder, NFO gs 09 24, 1997-10-16
Tigressan's Xmariet, NFO n 09 24, 1999-09-23
IP & EC DM Tilia Novas Domingo, NFO ns 09 23, 1994-03-10
CH Gomorran's Jerica, NFO n 09 23, 1994-03-10
GIC Sjöhorvan's Cajza, NFO a 09, 2004-08-23

IC Utblicken's Vincent, NFO as 09, 2003-03-28
EC , DM Utblicken's Vilhelm, NFO a 09, 1999-03-12
EC Gomorran's Theodor,
NFO a 09, 1997-11-05
PR Enebo Stugans Sigrid,
NFO a 09, 1995-11-29
IC Utblicken's Zsa Zsa,
NFO fs, 2001-11-19
EC Silvermossen's Azlan P.E. , DM, NFO d 23, 1995-04-08
GIC Taropaves Black Magic Zara, NFO ns, 1999-11-27
CH Migörs Vilda Vanessa, NFO n 09, 2001-10-21
Chacolís Joran,
NFO n 09 22, 2000-06-30
IC Atte av Isblomst,
NFO n 09 24, 1999-06-29
CH Tigressan's Rosita,
NFO n 09, 1998-07-08
Migörs Ninja,
NFO ns 09, 2000-05-02
EC Highlander's Shawnee,
NFO ns, 1997-06-29
Migörs Gracious Geisha,
NFO a 09, 1997-12-18