We have cats for sale!
See below.
Three generations!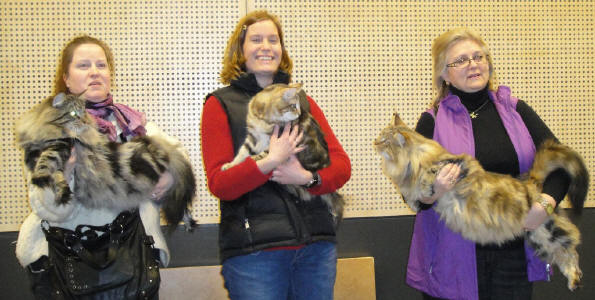 Enzo's father EC S*Mighty Claw's Garion, Enzo's son Sabon and our SC S*Sunnygirl's Enzo at NERK's show in January 2010.
We are looking for our own caring homes!

S*Sunnygirl's Augusta is for sale.
Augusta has moved back home to us
due to that she did not enjoy a life together with small children.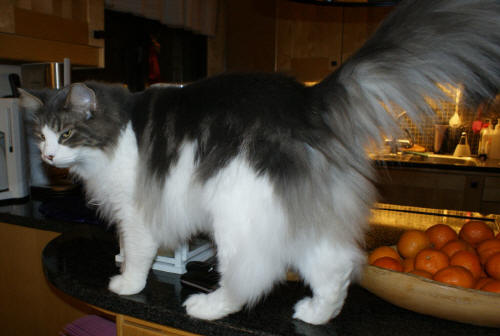 Augusta has now settled down with us and is ready to find a new permanent home preferable without young children. Augusta is a sweet girl and enjoys to interact with her human friends. She is quite a calm lady and she loves to stay close to her father Sunnyboy.
Augusta was neutered on January 12, 2010.
See more about Augusta at her own page.